Brand Promise
At Revolve Wealth Partners, we make it all about you.
Revolve Wealth Partners helps you to imagine your future, build the best path toward your goals, and manage your wealth plan along the way. We understand that making financial decisions in an ever-changing and complex world can be overwhelming and time-consuming. We seek to ease this burden with impartial, time-tested advice that provides clarity and direction for your future.
We help you pursue your goals by creating wealth plans to prepare for life's obstacles, answer life's questions, and take advantage of life's opportunities. We are your financial concierge; coordinating efforts with your other professional advisors to help ensure that all aspects of your personal and financial lives are running as efficiently as possible.
Revolve Wealth Partners is built on honesty, transparency and trust. Revolve was started in 2017 by Dan Katz, CFP® and Michael Israel, CFP®, after leaving Oppenheimer & Co., to live out their vision of creating an unmatched experience for clients by launching a completely client-centric and technology-driven wealth management firm.
Revolve's roots date back to the 1970s when Dan's father, Kenneth Katz, began in the investment industry at a fixed income firm, Halpert, Oberst & Co., in Milburn, NJ. During his time at Halpert, Oberst and Co. Ken designed tax free bond portfolios for individual clients and small institutions.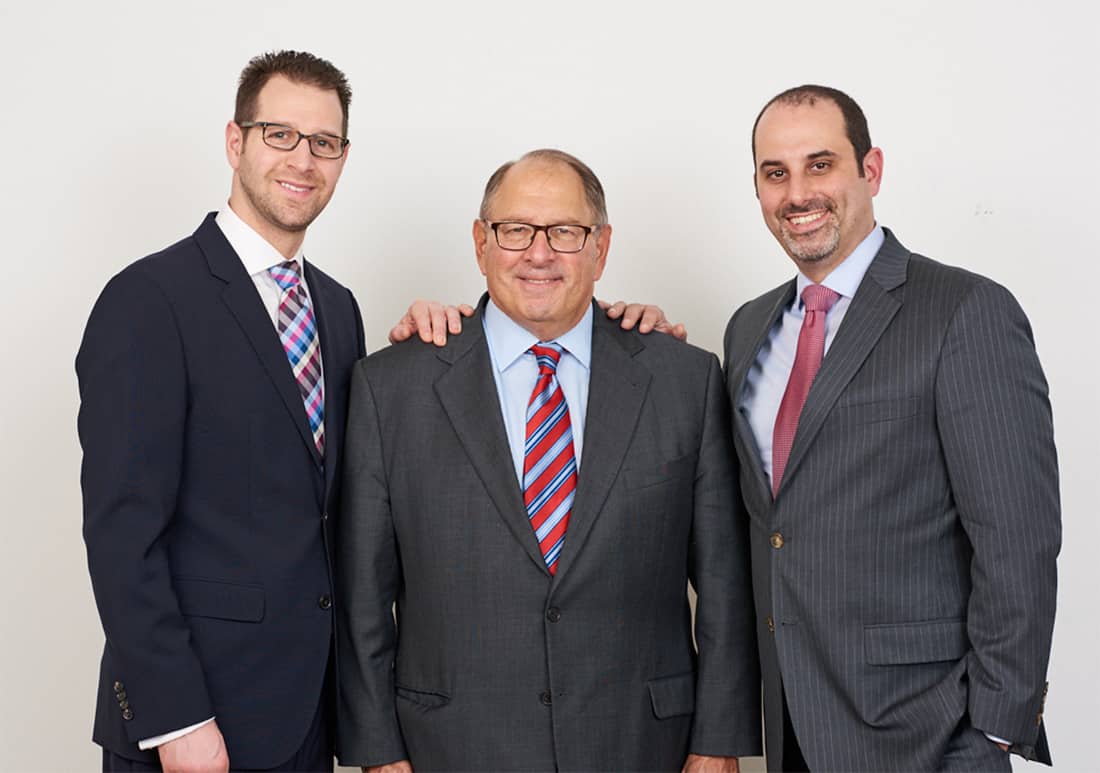 Kenneth Katz establishes bond practice
Introduces stocks to complement bonds
Diversifies strategies to include Mutual Funds and Separately Managed Accounts
Formalizes Planning and Wealth Advisory
Leaves UBS to join Oppenheimer & Co. Inc.
Team expands to cater to the needs of our ever growing client base
During the volatile markets of the mid 1980s to early 1990s, we diversified further by adding mutual funds to the mix. We selected mutual funds that provided a research driven approach within clients' portfolios. The mutual funds that were chosen have proven to be extremely successful over the years and are still used in portfolios today. At the turn of the century, we recognized that clients' needs became more complex due to life changing events such as selling a business, receive an inheritance or reaching retirement age. We needed to develop a strategy for clients that would answer their questions concerning tax issues, income, estate planning strategies, retirement and transferring wealth.
Today, the Revolve team operates out of Hackensack, New Jersey and New York City, overseeing assets for over 300 families. Revolve combines a high degree of market sophistication and understanding with robust client service operations. The integration of all members' personal experience and knowledge enables Revolve to constantly raise the bar on the services we offer.
Our objective is to provide assistance to our clients with a high level of personalized service, inspire them with trust and offer them access to outside managers suitable for their current investment life stage. The team takes pride in the value added to the many generations of family relationships we work with. We strive to instill confidence that we are always evolving by seeking new ways to assist our clients.